TECHNIQUES - STOP START
Time stop-start is the moment of transition from live action to a frozen moment.

There are several ways this transition can take place:

The ive action shots can be shot with a cinema camera or they can be shot within Digital Air's camera system using our live action shooting technique.

If we shoot the live action shots with a cinema camera the cinema camera can be stationary or it can be moving.

If the cinema camera is moving at the same rate and in the same direction as the virtual perspective of Digital Air's camera system the overall camera movement will appear continuous through the transition.

Time stop-start can also be introduced with a time ramp or a space ramp - so that time or the camera movement or both may appear to slow down (or speed up) before time stops.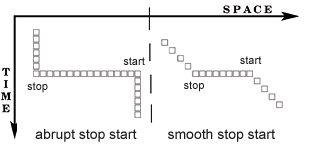 Timetrack™ camera with Arri 435 for live action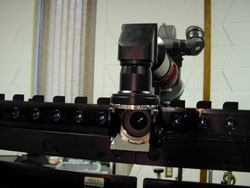 Timetrack™ camera with Arri 435 for live action